When you want to have more energy and more comfort on your outdoor trekking or camping trip, the collapsible hiking pole may be just what you need. When you think about it, these poles are more convenient than the traditional one as you can easily carry them around for camping or other outdoor adventures, so it is important that you get the best one for you.
The best features of collapsible poles are that they are portable. These are perfect for travelers and campers who like to hike but need extra protection during their excursions. They come in a variety of shapes and sizes. Some of these are just designed for camping while others are designed specifically for hiking.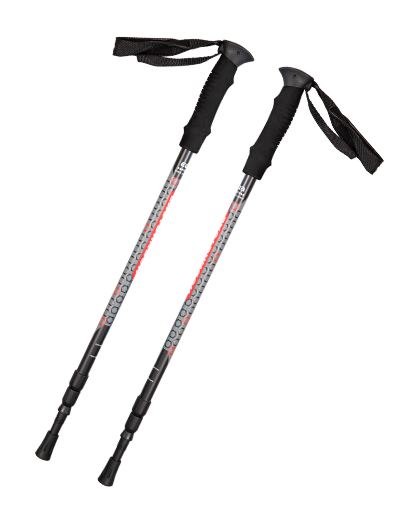 Since collapsible poles are easily carried around, they can be easily stored in your car when you are done with your hiking adventures. This means that you will not have to worry about finding a way to bring your other equipment along when you go hiking. However, make sure that you do not take it while hiking without making sure that you are not carrying too much weight as that could be dangerous.
If you are looking for something that will last long enough to serve its purpose, then a regular hiking pole may be the best option. But if you prefer something that can be used anytime you are out on a trip, then go for the collapsible ones. These can easily be broken down for storage or can be folded into smaller pieces so that you can conveniently carry it around. You will be glad that you decided to purchase this product from Eastdragon hardware for your trip.
You will find that these poles come in a wide variety of materials. There are even some that are made of metal and they have all kinds of handles and latches on them. However, there are also some of these that are made of plastic. Make sure that you choose the material that you prefer and you can find this at any outdoor store.
If you are still deciding which type of collapsible pole to buy, you may start by checking online. Most of the time, you will be able to read reviews and get recommendations from other hikers. Once you have a clearer idea of what you want, you can then go to the store and look at it.
When you are buying online, you will want to make sure that you buy from a trusted online retailer. In most cases, you will have to pay a fee for the item but it is worth it because this is a reputable company that has years of experience in producing quality items. So, before buying anything, make sure that you check the reputation and experience of the retailer.
Another thing that you should consider when you purchase online is that you should buy from a reputable retailer. There are also a lot of people who would offer discounts on the product that you are buying. So, it is best to check and find out if the site that you are purchasing from offers a great deal. This way, you are ensured that you are buying the right product for the price that you paid for.
Always look for a site that has a good warranty on the product. If you have an accident with the product, you may be out of luck. In this case, it is best to spend a little extra for a good warranty.
When you are looking for the best one, check and see if there are different sizes. You should make sure that you have one that fits perfectly on your back and legs. Of course, the length depends on the height of your spine, but make sure that it fits just right.
It is important that you do a little research on the product that you are going to buy. In the end, you will be glad that you did. and that you got the perfect product. So, go out and purchase one today.